Founders
Adam Vaziri
Adam Vaziri is a director of Diacle, a firm that provides regulatory consultancy and compliance software for the fintech industry. Adam is also a founder of BitLegal, an online directory and provider of information on regulatory landscape of bitcoin and blockchain technology. Adam is also a qualified solicitor and on the board of the UK Digital Currency Association.
Conor Colwell
In the past 15 years Conor has shot feature documentaries in war zones, produced commercial and UX projects for the likes of Coca-Cola and BMW Designworks, and helped a tech startup raise venture capital before disintegrating in the 2008 financial crisis. Conor then moved to one of the world's leading independent providers of global investment research to focus on geopolitics, technology, and alternative energy. Conor has since published over 30 papers, presented at conferences around the world, and started a number of companies from beer distribution to powdered food. He is now focused on leveraging distributed technologies for positive applications.
Doug Irwin
Doug has extensive full stack experience in design, manufacturing, R&D, and distribution across a broad range of products. Having spent over a decade working with connected devices, Doug has launched products ranging from youth electronics to regulatory environmental sensors for resource conservation. All initiatives focus on novel cross industry applications of small powerful sensors as they grow beyond their smartphone origins.
Dr. Hans Lombardo
Hans is a successful entrepreneur and enthusiastic proponent of blockchain technologies. In 2012, Hans sold his previous company, a boutique research firm focused on Chinese high-technology industries. Hans is an Internet industry veteran with regional management experience at internet.com and Internet World magazine and events. During the Internet boom, Hans provided due diligence support for the internet.com Venture Capital Fund in Asia. As a tech journalist in the late 1990's, he interviewed Jack Ma, Jerry Yang, Vinton Cerf and Richard Li.
Matthew Warner
Based near Windsor, England, Matthew Warner is an enthusiast for innovative, cutting edge technologies. He is a B.Eng. graduate in engineering with honors from the University of Warwick. Matthew is a member of Mensa.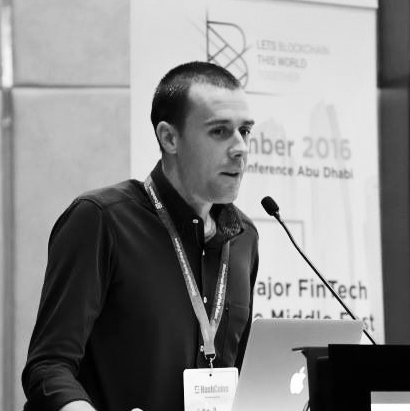 Luke Johnson, Solar Engineer, Partner
Luke is a Solar Engineer with over 16 years' experience in the Solar Industry and in 6 different countries. Luke holds a Masters of Philosophy in Engineering, Solar Cell Research, from the ANU and a Bachelor of Engineering in Photovoltaics & Solar Energy (hons) from the University of New South Wales. Luke is currently the co-founder and CEO of Sunpulse K.K. and SolcryptoJV in Tokyo and has completed well over 4,500 MWp of design and technical due-diligence on 850+ solar photovoltaic plants in Japan. Luke has been involved in Blockchain tech since late 2013 with Sunpulse and Solcrypto. Luke wrote the white paper that inspired the ElectriCChain back in 2015 with guidance from the SolarCoin Foundation. Now working with SolcryptoJV/CoT with a team of specialists working on the commercialization of solar blockchain-enabled dataloggers for micro-grids.
Antoine Cote, Technical Advisor
Antoine has 20 years of experience in the software industry, with 12 of those working at Microsoft, both in the U.S. and in China. While at Microsoft, he contributed to shipping Visual Studio, .NET Framework, SQL Server, Commerce Platform and Azure. He also worked in 4 different startups in various fields including security, enterprise collaboration, virtualization and IoT. Antoine and his co-founder moved to Hong Kong to start Enuma Technologies, an engineering firm building IoT products and helping other companies realize their ideas. More recently they have been focusing on FinTech, implementing various solutions utilizing blockchain including Ethereum, Ripple, Multichain and Hyperledger.
Lionello Lunesu, Technical Advisor
Lio has over 20 years of experience in software and hardware. In 1997, he founded a VR company that built and sold a number of flight simulators, 15 of which can still be seen at the Smithsonian Air and Space museum in Washington D.C. In 2010, he joined Microsoft where he worked on SQL Server, Windows, and the Commerce platform. At Enuma Technologies, Lio has been leading various projects including the end-to-end design and implementation of IoT devices, FinTech/blockchain solutions, VR/AR and more.